Ukhano Still Under Fire – Another Eyewitness has come forward
Things are still hard for Ukhano as another eyewitness came forward to speak about Ukhano's inappropriate behavior and shared some evidence as well.
Ukhano is constantly denying the accusations saying that he respects women and never made any of his female colleagues uncomfortable.
Some of the Ukhano's friends have come out in his support and reacted upon hearing of the allegations but on the other hand, many are skeptical as we all know, 'There is no smoke without fire'.
Pakistani YouTuber Ukhano has been doing the rounds on social media after several sexual harassment allegations were made against him.
Multiple women came forward in exposing Umar, alleging he harassed them and acted inappropriately. They shared the evidence they had of their conversations with him in which Umar Khan was seen asking women for bold pictures and sending obscene ones of himself.
Ukhano got exposed wth, shoutout to girls who came forward. he tried to rape one of them.. pic.twitter.com/J09PM1TmDP

— Anas Tipu (@teepusahab) July 16, 2019
Ukhano rebuked all allegations against him and stated that he respects women and never has made any of his female colleagues uncomfortable.
He also said that he has sent legal notice to one of the girls who publicly defamed him and that he will not stop unless his name gets clear out of this controversy. Earlier Ukhano also shared that he worked with a number of women and never made any of them uncomfortable.
Here Comes another Eyewitness of Ukhano's Flirting:
Multiple screenshots of conversations between Ukhanoand other women were shared on different platforms and now, another eyewitness of Ukhano's flirting has come forward.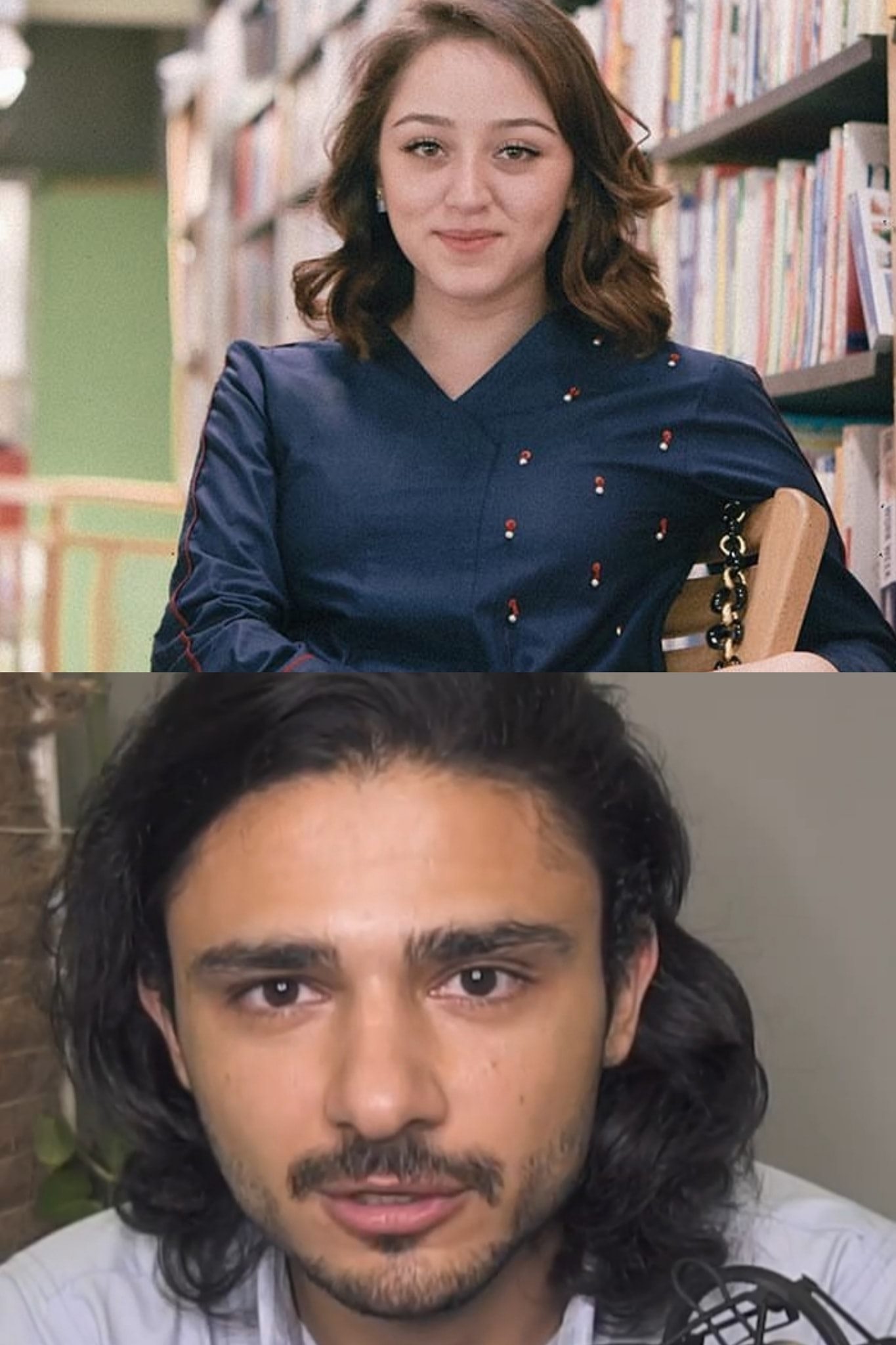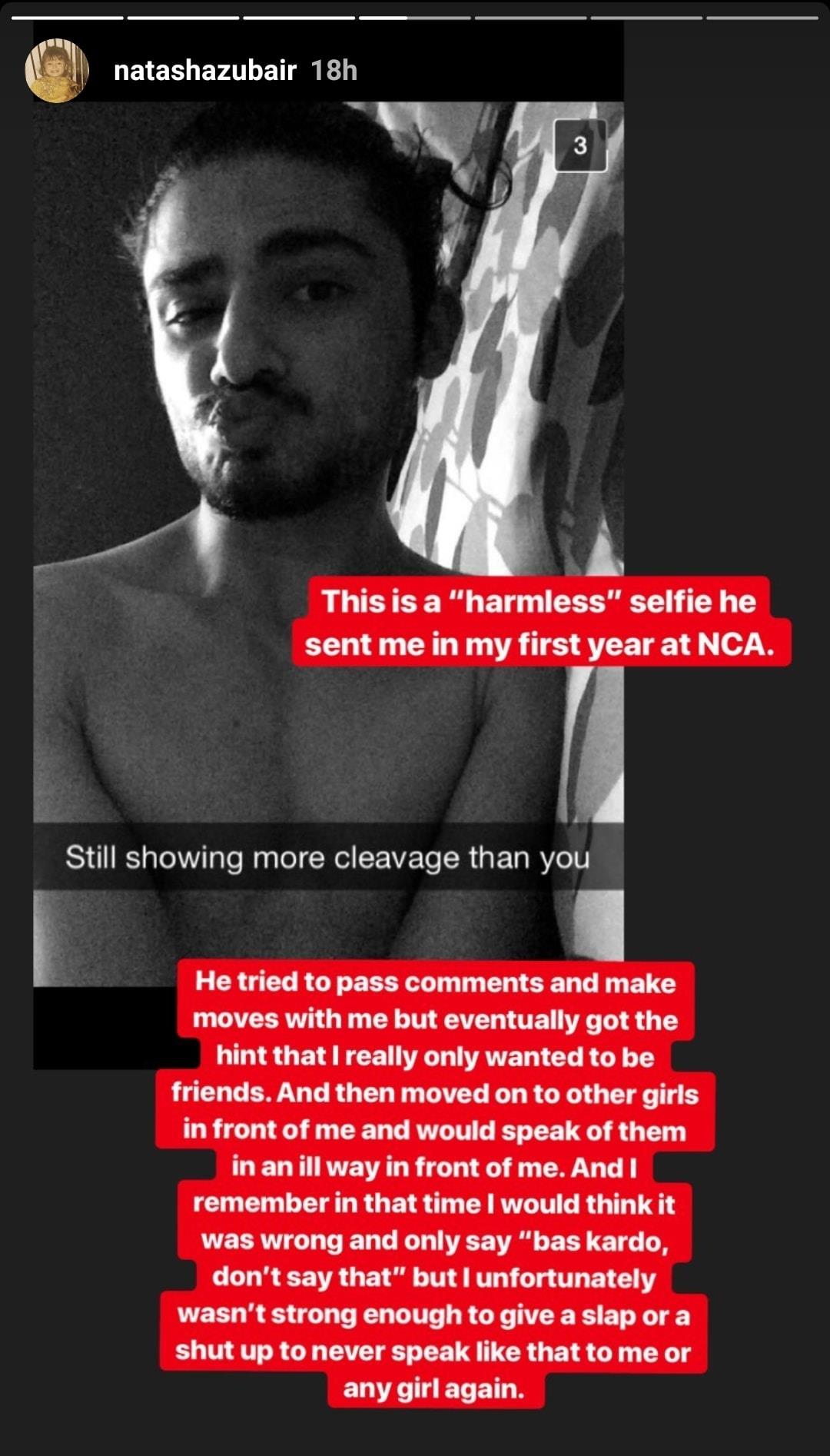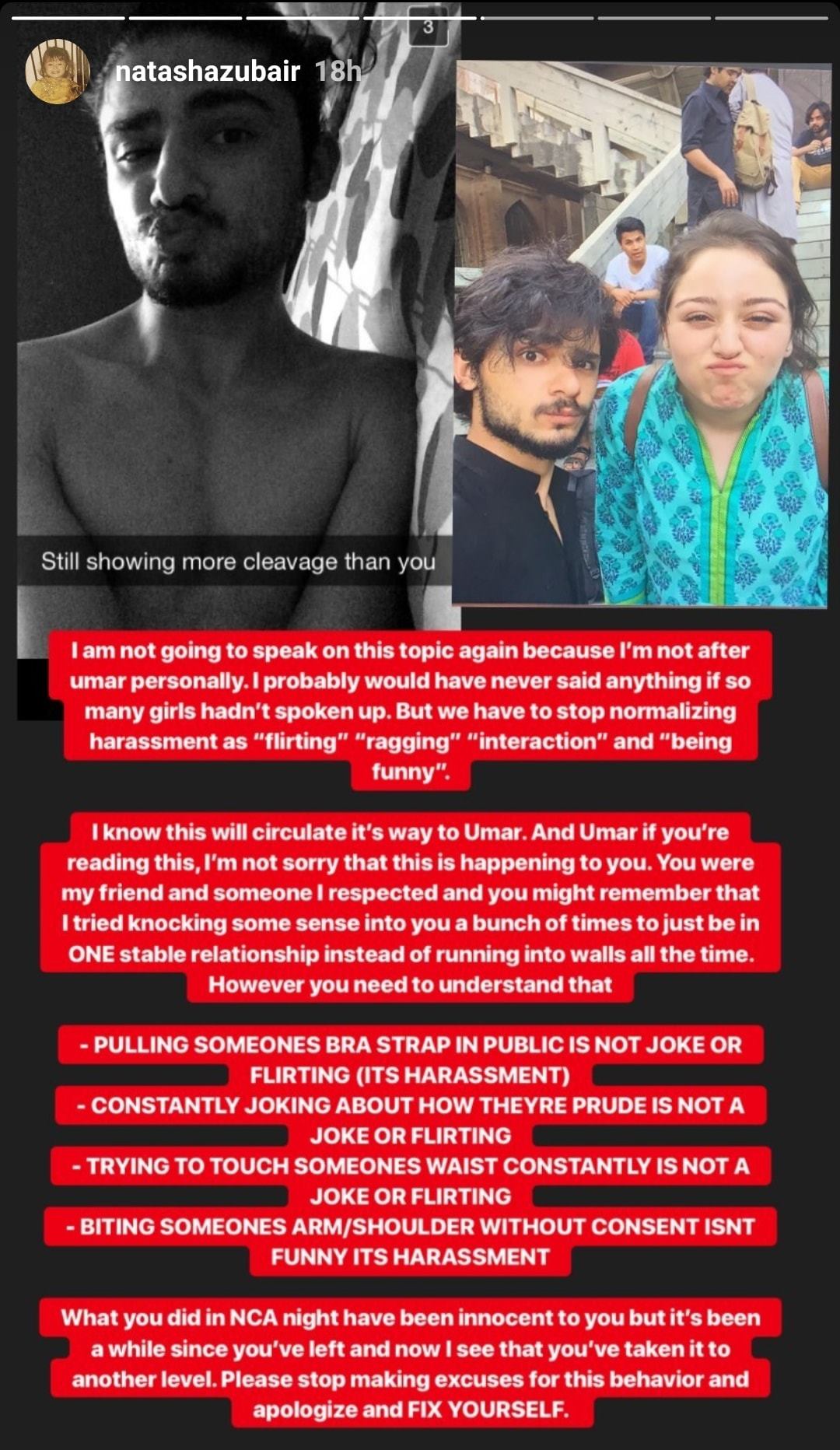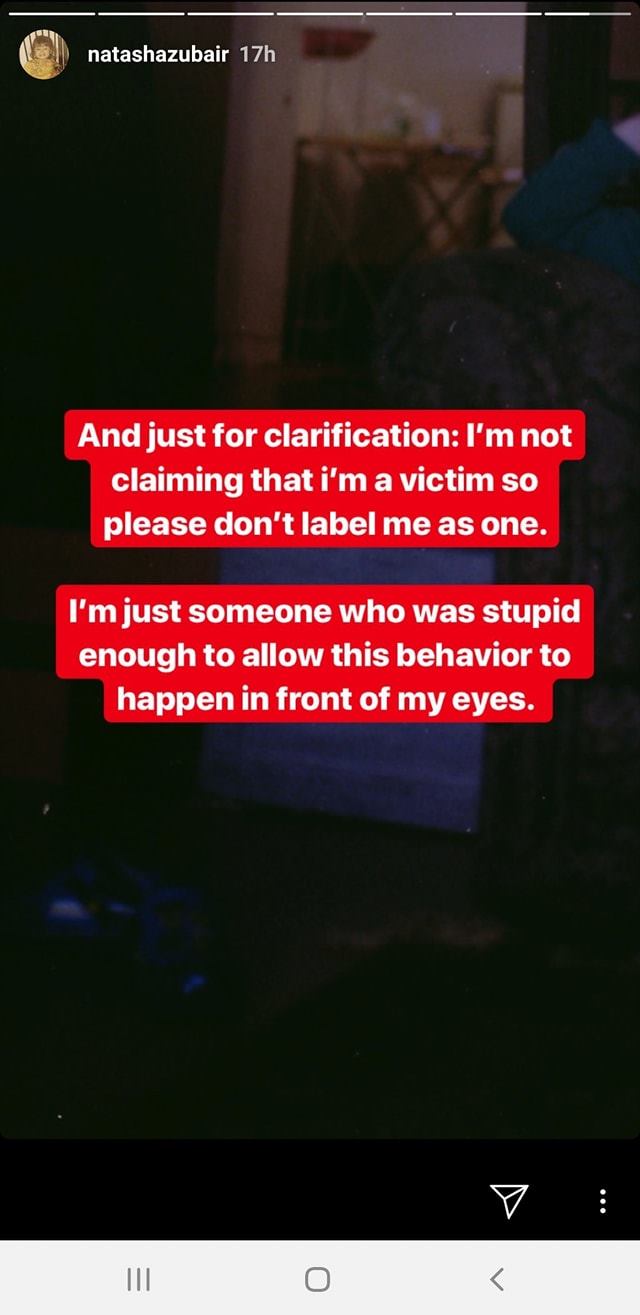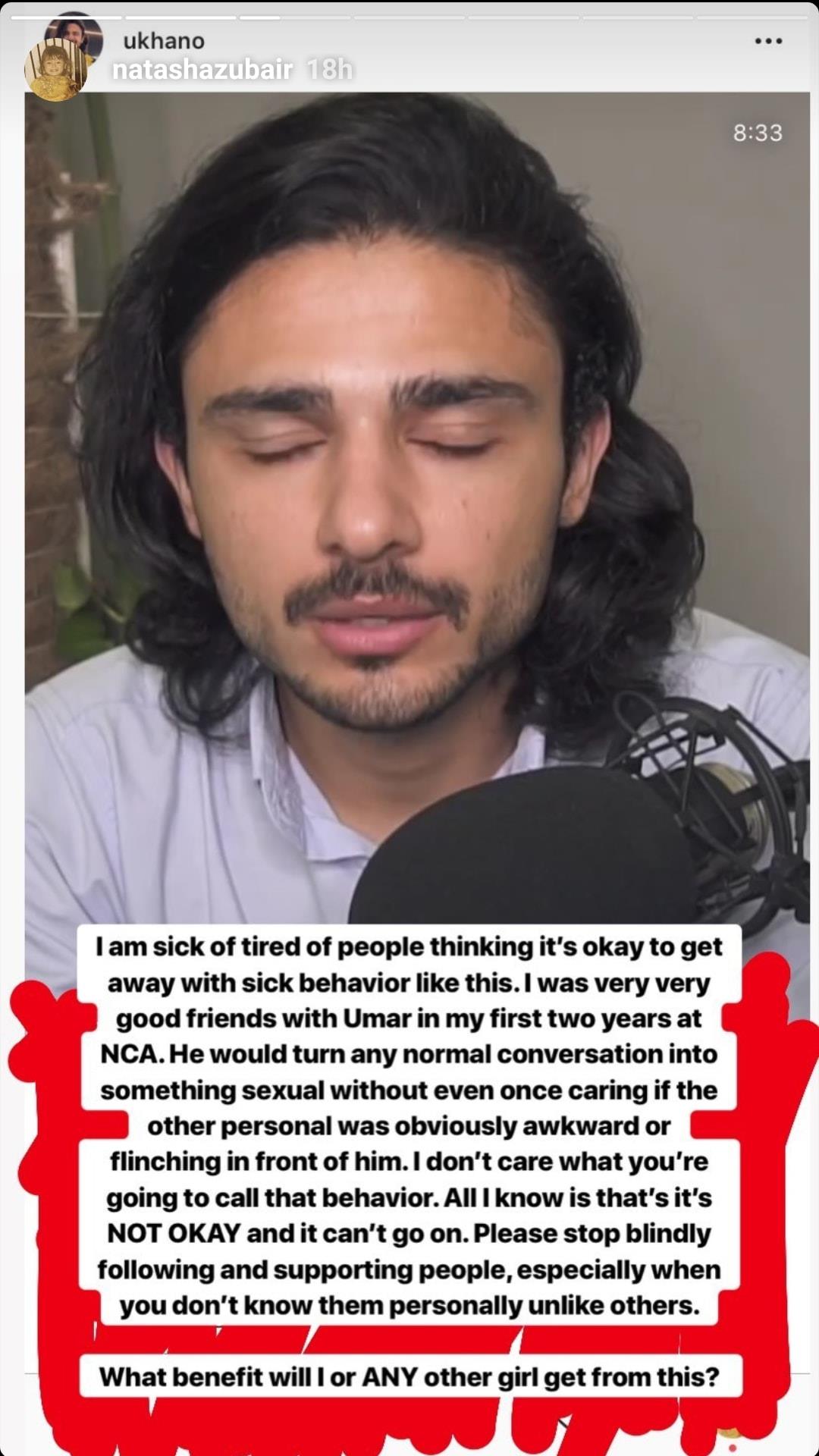 An old friend of Umar Khan from NCA days, Natasha Zubair, has decided to break the silence and exposed some more evidence of his flirting with other girls.
Supporting the allegations made against Umar, Natasha stated that she has been a firsthand witness of his questionable and indecent behavior with girls in general.
Natasha claimed that Ukhano had sent a 'Harmless Selfie' during her first year at NCA. The girl said: 'Ukhano tried to make moves with me but later got the hint that I really only wanted to be friends.'
In her Insta story, she wrote that Umar was a very good friend of her and mentioned that he can turn any normal conversation into something sexual.
She clarified that she is not a victim of Ukhano's flirting and so there is no need to label her as one. She called herself Stupid enough as she allowed Ukhano to behave inappropriately in front of her.